With spring in the air, Harrisites take a break

The puffer jackets are being tucked away, and the flowers are blooming on the trees as you stroll by. All of these signs are showing that spring is in the air, and spring break is finally here. Harrisites spoke to The Classic about how they are celebrating the new season during this year's break.
Many students are celebrating important events in their religion during eleven days off. Many students celebrated Passover at the start of the break. The holidays during this break also include the Christian celebration of Easter, which junior Alishya Loyd observed. She said, "I am spending my break celebrating Easter weekend at church with my family that came over for the holiday." The break also falls during the ninth month of the Islamic calendar, a period of intense devotion reflected through fasting, as explained by junior Zarah Masud. She said, "during school days, my family gets home at different times, so we often don't break our fast together during Iftar. However, during this break, my family will all be home at the same time, so I am excited that we can break our fasts together."
Some students are going away or on local trips for the break. Junior Shannon Jackman said, "I am looking forward to spending a couple days of my break with my robotics team at the New York City Regional at The Armory, especially since this is our last regional competition of the season." 
Freshman Michael Amuyev said, "My plans are to go to Miami with my mom over spring break. I'm going to stay at a hotel, swim at the beach with my mom, and probably go water skiing since she loves that." Sophomore Hailey Ahn heads is visiting Chicago, junior Shania Eleazar will go to Florida, and Freshman Kelly Vu said she'll spend part of the break in Texas. 
Others are taking time out of their break to focus on sports. Sophomore Ian Pagcaliwagan, a member of the boys varsity tennis team, said, "For breaks in general, I usually sleep in, however, I will also be training tirelessly for my upcoming tournaments." Freshman Anai Herrera said, "This spring break, I will be competing in swim nationals in ten different states with some old swim friends." 
Some Harrisites are simply using this time to catch up with their friends and loved ones. Senior Kaitlin Kaii said, "As the robotics season comes to an end, some of my friends and I will be going to see the new Mario movie this week." Senior Alex Cho also plans to hang out with his friends: "We're going to hang out in Flushing, and I also wanted to choreograph some dances with them."
Additionally, as AP season approaches, many students are using the break to focus on their studies. Junior Christelle Diab said, "I want to start preparing for the upcoming AP exams, but I will be sure to have a balance between fun and studying time."
Harrisites are also taking time to simply focus on themselves and their mental health before school starts again. Alishya said, "I don't have many plans for this break, but I will try to get some painting sessions into my schedule."
Leave a Comment
Your donation will support the student journalists of The Classic. Your contribution will allow us to purchase equipment, support our extracurricular events, celebrate our staff, print the paper periodically, and cover our annual website hosting costs.
About the Contributors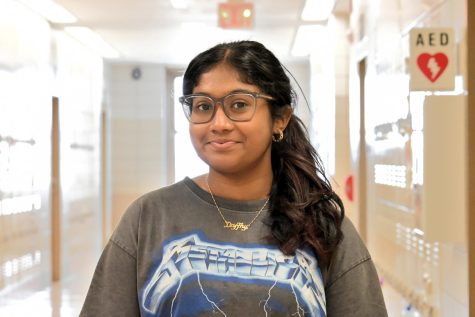 Daffny Cardoso, Arts & Entertainment Copy Editor
Daffny is a senior at Townsend Harris High School. She has been in The Classic during her entire high school career. In her free time, she likes to play...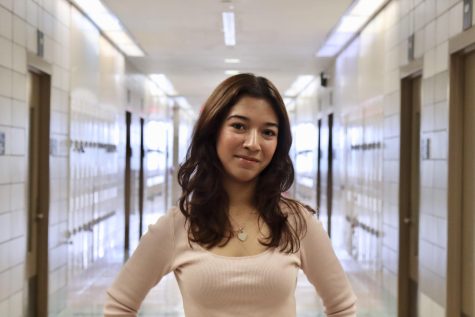 Isabella Zapata, Managing Editor
Isabella is a junior at Townsend Harris High School. She loves capturing moments in photographs and loves to travel to new destinations. She also enjoys...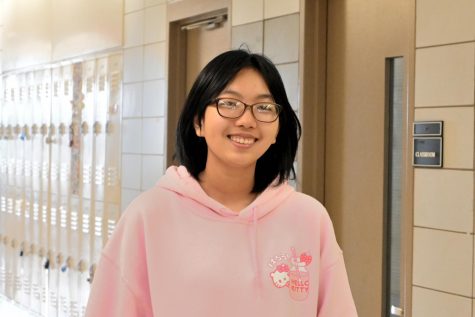 Amy Jiang, Art Editor
Amy is a senior at Townsend Harris High School. She enjoys trying out a variety of new hobbies. Recently, she has been trying to learn embroidery and rollerblading.