Is Teaus true quali-tea?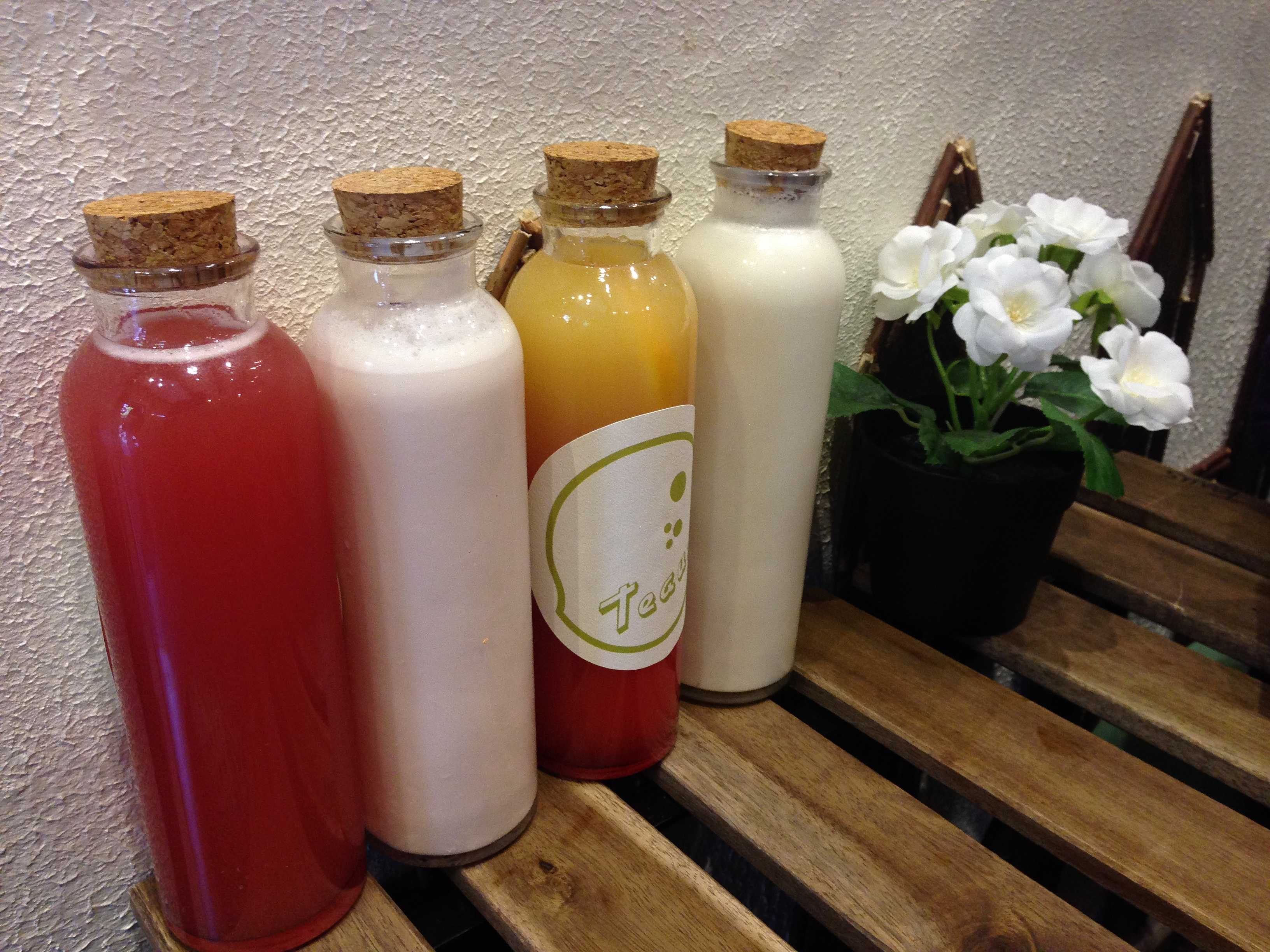 Nothing is more refreshing in the summer than a nice tall glass of iced tea. Fortunately for you Teaus sells exactly that.
Teaus is a tiny tea shop located on Union St. in Flushing known for selling all-natural tea in chic corked glass bottles.
The first drink that I ordered was the Rose Milk Tea. This pastel pink concoction is one of their most popular drinks. With a dried rose bulb thrown into the mix, you can really taste the rosiness. It is rich in flavor with the addition of milk and contains just the right amount of sweetness. All the milk teas have milk-free options available as well.
The second drink I tried was the Lavender Milk Tea. This milky white drink is also very fragrant with a potent lavender smell. It is slightly less sweet compared to the Rose Milk Tea, but it has a stronger flavor that is somewhat spicy.
The last flower tea available at Teaus is the Roselle Tea. It is red and comes with lemon slices. This drink is not as popular as the other two flower teas because it has an acquired taste reminiscent of Chinese herbs. However, it is healthy since it contains little sugar, and it is just as refreshing as it leaves a cool minty aftertaste.
I also tried some of their more basic teas such as the Honey Jasmine Green Tea. Yellow in color, this cleansing tea has an overpowering jasmine flower flavor, but you can still taste the honey, which compliments and takes away from the bitterness of the strong tea leaves. If you don't like honey, you can also get this tea with lemon or mint.
The other basic tea that I got was the Lemon Barley Black Tea. This dark brown tea is also strong in tea flavor, but you can't taste the barley. There is minimal sweetness, making it healthy, and it is sour due to the lemon juice. Like the Jasmine Green Tea you can also order this tea with mint or honey.
Teaus also serves fresh fruit teas like the Sunset Green Tea, which is yet another popular drink because of its vivid colors. When you order it, the drink is red at the bottom, yellow at the top, and it contains lemon slices, recreating the beauty of a sun setting into an orange sky. When you mix the drink it becomes a fun orange pink color. Despite the dazzling presentation, this drink is only mediocre. It mostly consists of orange juice and it has a hint of grapefruit flavor, but there isn't much of a green tea taste. It is sour and obnoxiously sweet, making it difficult to drink. It almost tastes like liquid Smarties. Although it looks great in Instagram photos, it definitely falls below expectations in reality.
The last tea that I tried was the Watermelon Green Tea. It basically looked and tasted like liquified watermelon with a drop of green tea flavor. If you love watermelon, you can't go wrong with this beverage.
The shop itself is adorable and has an earthy vibe. The exterior of the shop looks warm and welcoming with its wooden door and fake picket fence. Meanwhile, the interior has a Mother Nature feel with wooden tables and chairs, and fake branches and flowers decorating the walls along with Teaus's signature bird logo.
Teaus is now one of my new favorite tea shops. The prices of their teas are similar to those of most other places like Kung Fu Tea, but sadly each drink is of a smaller quantity, making it, in a sense, more expensive. Regardless, some of the teas here are still worth trying like the Rose and Lavender Milk Teas, which are not common flavors that can be found just anywhere. I also love the concept of the corked glass bottles- they are not only aesthetically appealing, but also environmentally friendly since they can be reused. Teaus is often crowded with patrons, but well deservingly so. It stands up to its hype and I highly recommend checking it out.

Leave a Comment
Your donation will support the student journalists of The Classic. Your contribution will allow us to purchase equipment, support our extracurricular events, celebrate our staff, print the paper periodically, and cover our annual website hosting costs.