Trackies crush at championships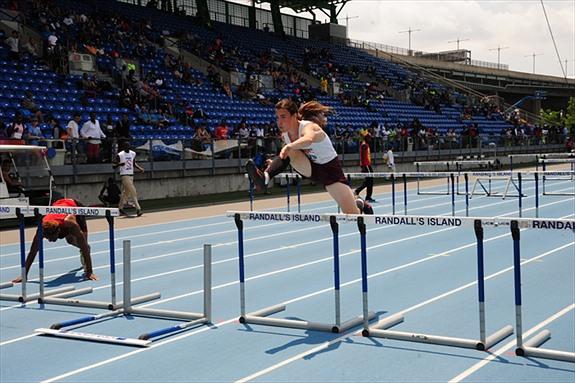 The title for "Best in the City" was up for grabs at the PSAL Outdoor Track City Championships. Seventeen Townsend Harris athletes represented THHS at Icahn Stadium, each with victory on their minds. Since this was the last meet of the year for most members of the boys and girls teams, the runners were ready to grind it out.
In the girls 3000 meter run, sophomore Noreen Mohsin ran in third place, setting a personal best with a time of 11:23.
Noreen reflected on her performance, saying, "Since it was City Champs, I definitely tried to race smarter [there] than [in] my other races because I couldn't be too fast or too slow. Everyone there deserved to be there and had been training to win. I definitely strategized for this race to win."
Junior Kellie Zestanakis ranked first in both the pole vault and the javelin throw. She cleared a height of nine feet in the pole vault and threw a distance of 85 feet 9 inches in the javelin. Both finishes qualified her for the New York State Federation Championships.
In the 1500 meter race walk, sophomore Dulce Cervantes finished in first place with a time of 7:44. Junior Hannah Yoo came in sixth with a time of 8:00. Juniors Wendy Liu and Nancy Yone rounded out the walkers, walking 8:03 and 8:35, respectively.
"I think we all pulled through, and even though not all of us PRed [set a personal record], each one of us gave it our all and that's all we can ask for," said Dulce. The girls finished seventh in the city with a total of 37 points and the full effort made by the team did not go to waste.
At the same time, the boys were fighting for a high placing.
The 4 x 800 meter relay team of sophomores Justice Williams and Muhamed Bicic, and juniors Dysron Marshall and Abdoulaye Diallo, dashed into fourth place with a total time of 8:28. In the individual 800 meter run, Abdoulaye finished fourth with a final time of 1:58.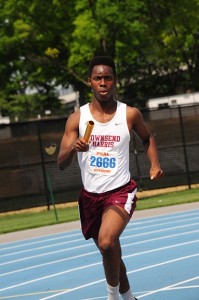 However, it was in the field events where the boys garnered many of their points. In the high jump, sophomore Adam Sosnicki reached a height of 5 feet 10 inches ending up with a sixth place finish. Senior Minhaj Rahman earned the top spot in the discus with a distance of 134 feet 10 inches and also placed sixth in the javelin throw with a distance of 131 feet 7 inches.
The hard work of the boys earned them a total of 22 points, ranking them eighth in the city. "We performed really well as a whole. There were a lot of sensational performances, and I was impressed with my teammates," said Justice.
Many seniors were motivated to perform exceptionally, as this meet marked the end of their track careers. Senior Romil Parikh stated, "I wanted to give this meet my everything. I feel like at this meet, I ran the hardest [on my approach] and put a lot of pressure on myself because I wanted to end on a good note."
Minhaj added, "This was my last PSAL meet ever and knowing that I will never have another chance to win a city championship, I knew it had to be now. . . That's when the adrenaline kicked in and all the stars lined up."
Junior Matthew Sullivan concluded, "This team keeps going above and beyond the expectations, especially the young guys, which really inspires confidence for the future, whether it be next year or years from now."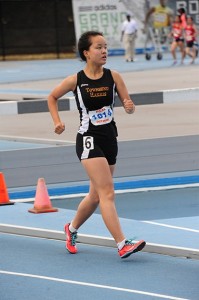 Leave a Comment
Your donation will support the student journalists of The Classic. Your contribution will allow us to purchase equipment, support our extracurricular events, celebrate our staff, print the paper periodically, and cover our annual website hosting costs.